50,000 bowls of donations in 2023
See below to find out more about the shelters.
TTSPCA Trinidad
TTSPCA Tobago
Animals Alive
Animal Welfare Network
Animal Defence Society
Tardieu's Kitten and Puppy Sanctuary
Phoenix Paws & Claws Rescue & Sanctuary TT
TTSPCA Trinidad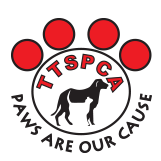 Every year the TTSPCA provides temporary shelter for many thousands of homeless, unwanted and abused dogs and cats. Increased demand for our services over recent years, coupled with the increasing cost of food, medicine, veterinarian services and kennel staff has made serious inroads into the financial resources of our Society.
We are not a Government funded NGO so the TTSPCA relies on YOUR help to make a difference in our efforts. If you care for the helpless animals in our country, but cannot give of your time as a volunteer or even adopt a pet, donations of food can help the shelter tremendously.
TTSPCA Tobago
Animals Alive
Animal Welfare Network
Animal Defence Society
Tardieu's Kitten and Puppy Sanctuary
Phoenix Paws & Claws Rescue & Sanctuary TT
* Donations can only be paid with Credit Card and Direct Bank Transfer